News and Announcements
Capella E-Magazine 1st has been published.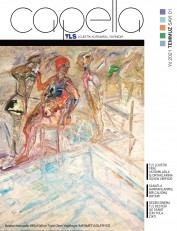 We set out as Capella digital magazine. This is because, as TLS, we see sustainability as the focus of our core business strategy. Our priority in the future, as it was yesterday, will be to maintain our sensitivity to environmental, social and economic sustainability while making the best of the logistics service process throughout all commercial operations.
We will be together with you with the news from TLS, by talking about the important stones of the sector, in which we will be intertwined with art, with our magazine that will be published every 3 months.
---